Adding sliders to a page
Sliders make your site be professional and attractive to your users. Adding sliders in any page is easy, just make sure you have created a slider firstly with Revolution Slider, using the WPBakery Page Builder (formerly Visual Composer) content builder you can add anything to your site, and sliders are included too, or using Noor Meta-Box.
If you want to use Revolution Slider behind the menu the best way to do that is using the second method using Meta-Box.
Adding RS using WPBakery, allow you to add it (RS) wherever you want after page title inside your page content and it will follow your page layout, unlike using Meta-Box it adds SR bellow the menu.
1. How to add a Revolution Slider Using WPBakery
Go to Pages > Add New to add a new page, or simply edit any of the pages.
Click the +Add Element button
A new popup will show, choose Revolution Slider 5 or Revolution Slider
Select the slider you want to use, and continue by clicking  Add Selected Slider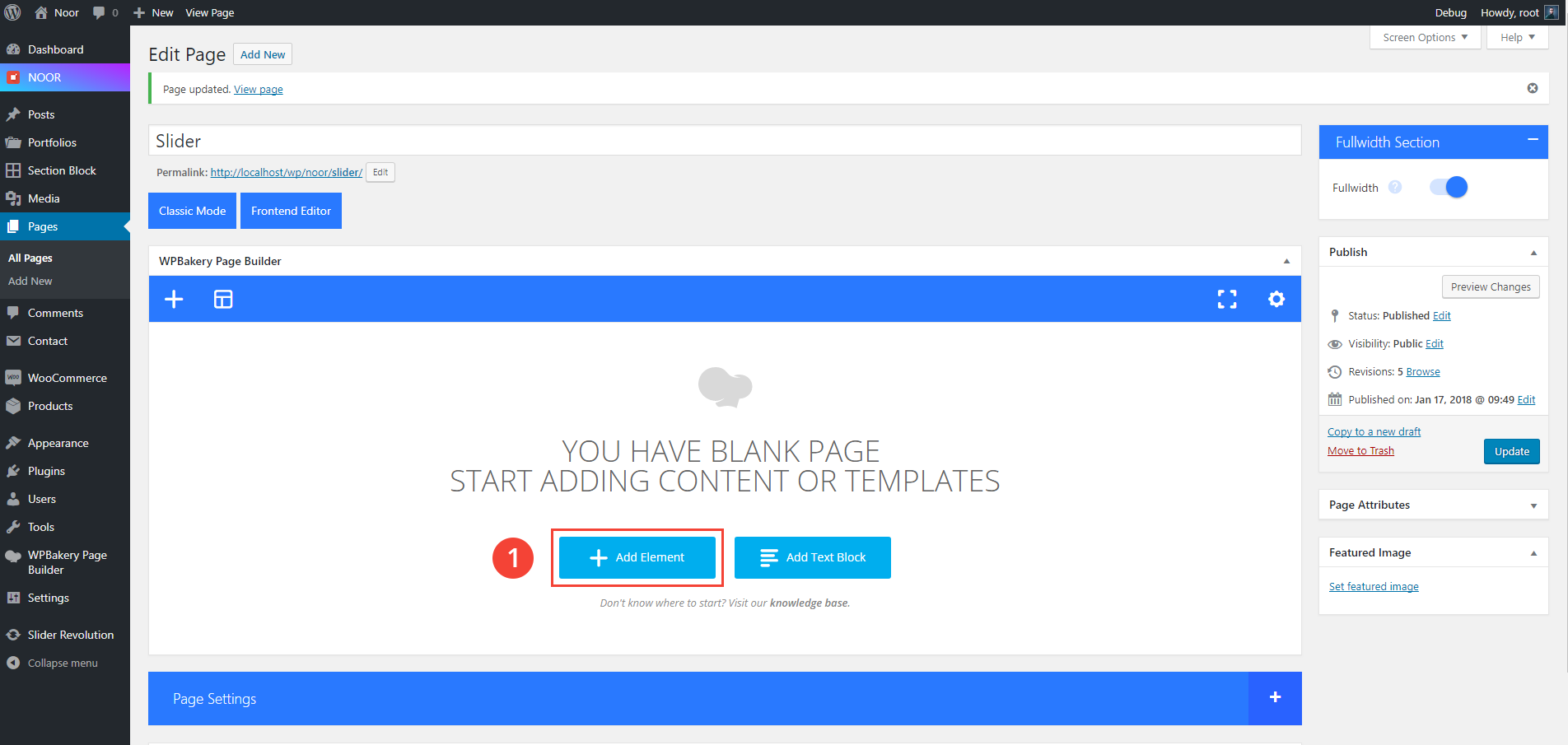 2.  How to add a Revolution Slider Using Meta-Box
Go to Pages > Add New to add a new page, or simply edit any of the pages.
scroll down to Page settings
Open Slider Settings tap
Chose the slider name and click Publish